TOTAL TRUCK BRANDING IS COMING TO MATS!
Come and visit us at BOOTH #64140.
Total truck branding
Total Truck Branding started off as a vision from our owner who garners a passion for vinyl printing, marketing, and the trucking industry! With over 5 years of experience, what began as an idea has evolved into a full scale printing service catering to businesses and individuals across all 50 states!
A key component to owning a business is it's branding. Advertising on a truck or semi-trailer is an effective and efficient way to reach drivers. With amazing graphics, your truck and trailer can do the recruiting for you. If you own or lease a fleet of trucks for your business, considering fleet graphics as an option is a must!
All of our products are printed on the highest quality materials available and are coated with a durable shield, which holds up against all the elements! Rain, snow, extreme weather, and even graffiti, the most maintenance required is a traditional cleaning.
Total Truck Branding in the media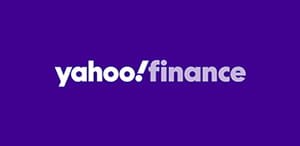 Mission
Our mission is to provide our customers with high quality services using only the highest quality of materials at an affordable price. Our commitment to overcoming the CAN'T, combined with our progressive approach and cutting-edge technology, helps us build lasting partnerships.
Values
Quality:
We aim to exceed customer expectations in all things print and design!
Collaboration:
As Steve Jobs said, "Great things in business are never done by one person. They're done by a team of people"
Trust:
Trust is the foundation of every successful business. Our clients can trust Total Truck Branding to overcome obstacles, find solutions, and deliver high quality products and services.